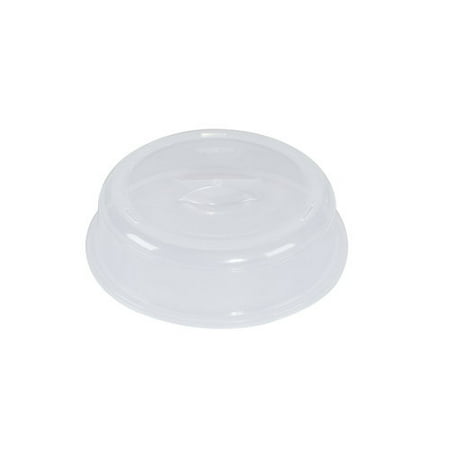 A must-have for every kitchen. This 10-inch Spatter Cover fits most standard dinner plates. Will help keep your microwave clean by reducing splatter mess inside your microwave. Also fits the Nordic Ware Microwave 2-Sided Bacon and Meat Grill. Top rack dishwasher safe.
See-through plastic microwave plate cover
Vented lid
Fits standard dinner plates
Prevents spatters
Microwave safe
Hand wash in warm, soapy water
Dimensions: 10"L x 10"W x 2.125".HBPA-free and melamine-free.Before initial use and after subsequent uses, hand wash with warm, soapy water.Top-rack dishwasher safe.For microwave and storage use only.
Customer Reviews
Microwave splatter cover
I accidentally threw away the other one I had when I threw away my old microwave. There are many that don't have that little handle on the top, which is what I wanted. You have to search around on top for the little hole in order to get it off your plate easily on most covers.flasunshine618

dose the jobRichard
Fits most college sized microwaves
Simple, clear, easy to grasp. I preferred this to the version that has a hike in the center because the last thing I'd want to do is poke my finger through the only venting outlet of a microwaved meal cover. The cover has enough slits to vent steam well and still prevent splatters to the microwave ceiling. The cover fits easily in most dishwashers and can be hand washed in small dorm bathrooms.Becky